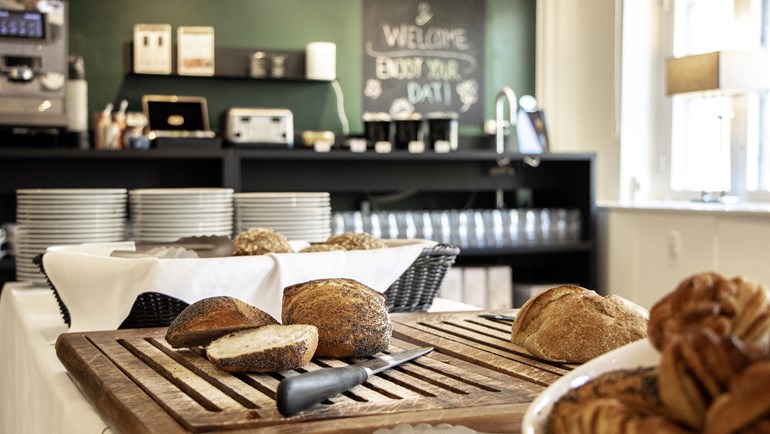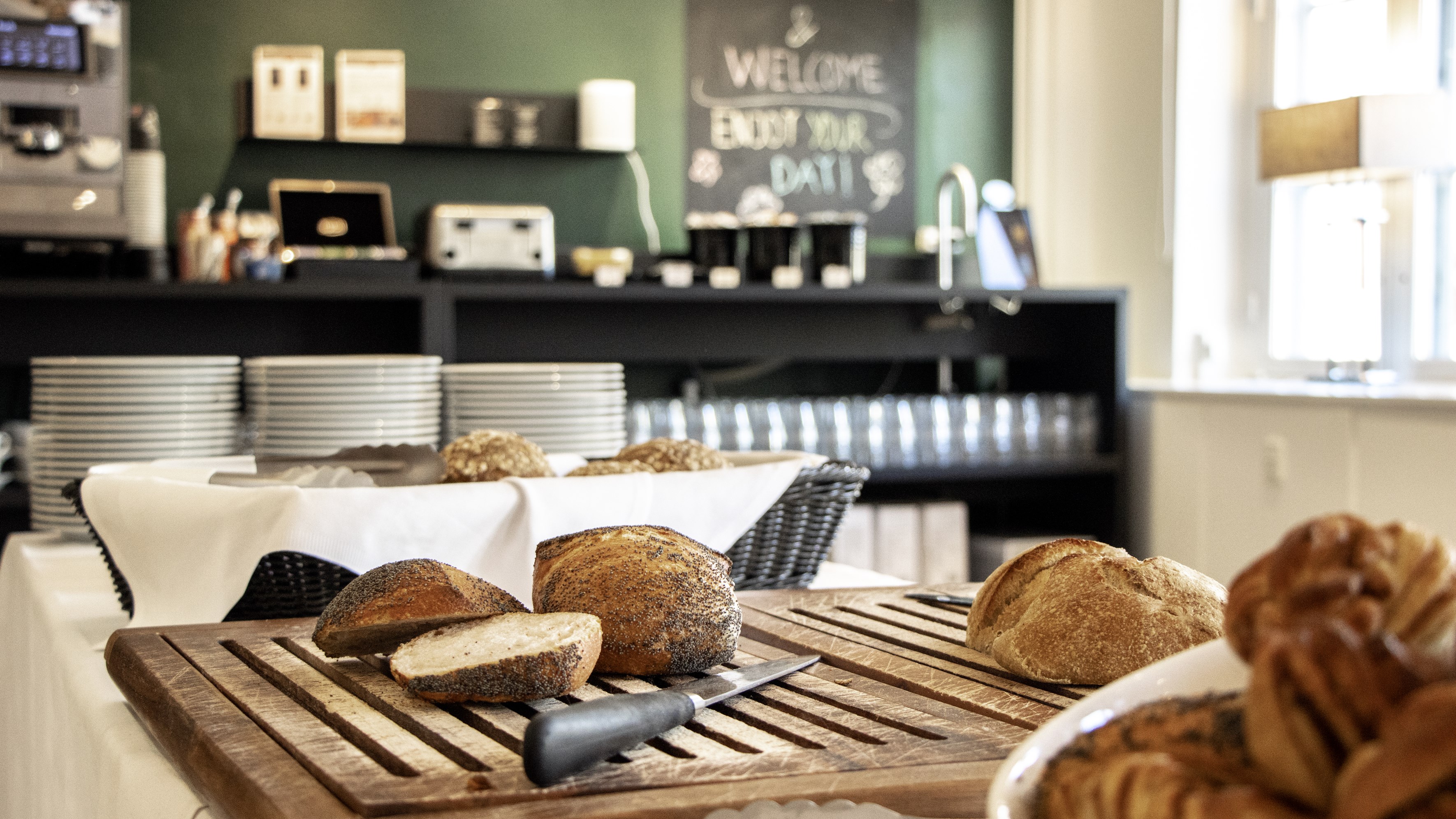 Opening hours
Monday - Friday: 6.30AM-9.30AM
Saturday and Sunday: 7AM-10AM
Breakfast Buffet
We are proud to offer you a variety of the best organic bread baked the same morning at Emmery's Bakery, including a choice of rolls, pastries and Danish bread specialties.
You can chose between a selection of yoghurts, fruit and vegetables, cold meats and cheeses. We also offer fresh soft-boiled eggs and a selection of different breakfast products.
We offer different types of coffee and tea, hot cocoa, milk and oat/soy milk as well as various organic juices.
We have a range of gluten- and lactose-free products. If you have the opportunity, please inform us already when you reserve your room. Our waiters can assist you with information about allergens in the food.
Price (if not included in your room rate): per person. (Children until 12 years of age )